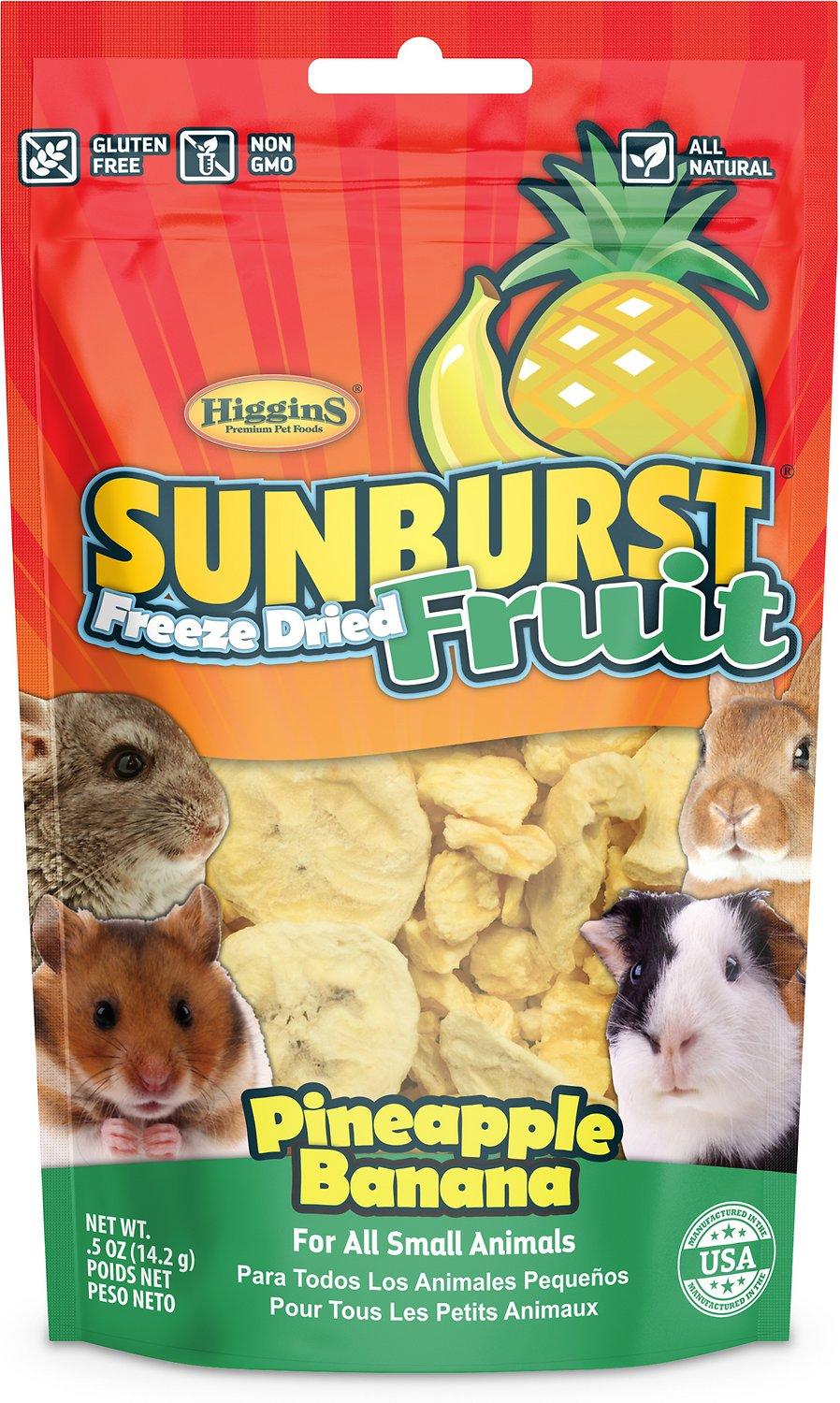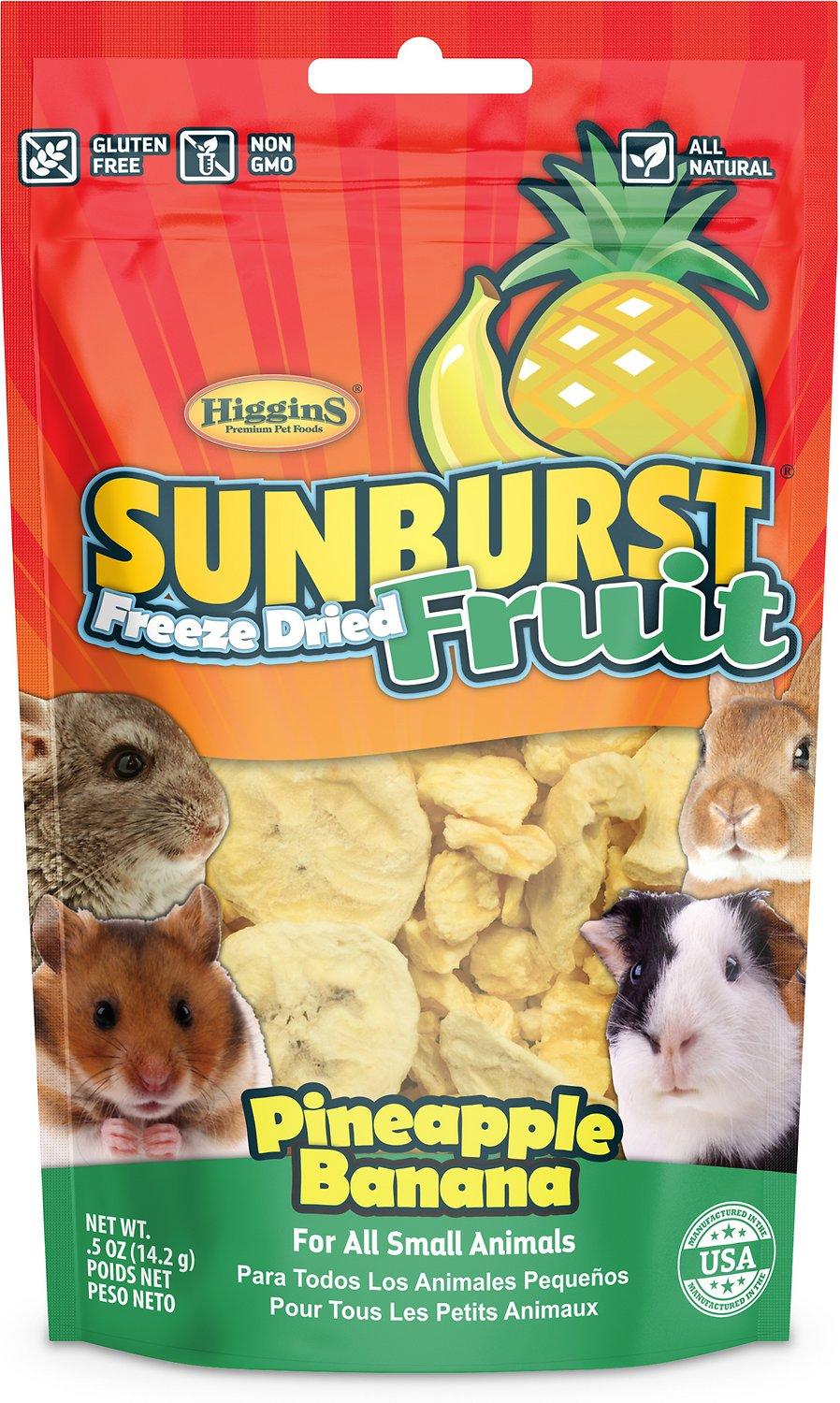 Higgins Sunburst Freeze Dried Fruit Pineapple Banana Small Animal Treats, .5-oz bag
Rabbit
Price :
CA$6.49
Check Availability At All Stores
Click Here to check if you`re eligible for Local Delivery
Sunburst Freeze Dried Fruit are an assortment of all natural, whole-food, fun treats that companion small animals enjoy. These healthy treats are free of added sugars, sulfites, preservatives, gluten and GMOs. Fruits are harvested and freeze dried at optimal ripeness to capture the best, natural flavors. Great for all small animal herbivores and omnivores including Mice, Rats, Hamsters, Gerbils, Sugar Gliders, Rabbits, Guinea Pigs and Chinchillas!
Ingredients
Freeze Dried Banana, Freeze Dried Pineapple
Feed up to 2-4 pieces of fruit per pet daily as a treat or reward. Make sure your pet always has fresh water available and is fed a fortified diet like Higgins Vita Garden or Sunburst Gourmet natural blends.