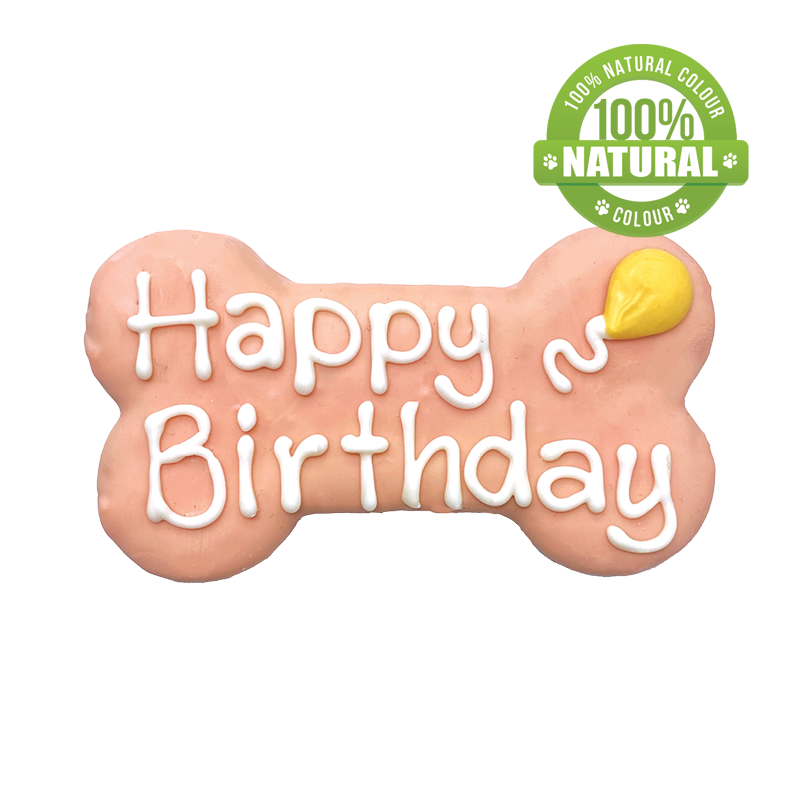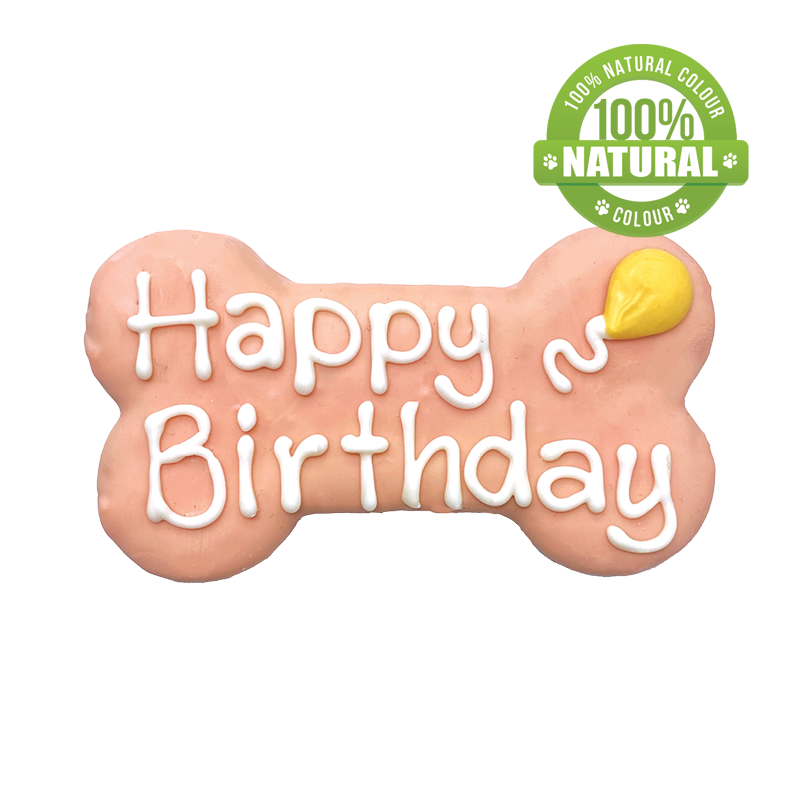 Bosco & Roxy's Happy Birthday Bone Dog Treats, Pink, 6-in
Biscuits & Crunchy Treats
Price :
$7.99
Check Availability At All Stores
Click Here to check if you`re eligible for Local Delivery
A Pup Party just isn't the same without our '6 inch Happy Birthday Bone'. Our Blue 6 inch Bone is beautifully decorated and the perfect size. These gourmet, decorated, artisanal cookies are always baked fresh in our facility with strict quality control and food safety standards. We use the finest wholesome ingredients from North American suppliers, ensuring our treats are of the highest quality.
Ingredients
Whole Wheat Flour, Applesauce (Preserved with Ascorbic Acid), Spelt Flour, Vegetable Oil, Vital Wheat Gluten, Oat Hulls, Flaxseed Meal, Honey, Cinnamon, Psyllium Seed Husk, Crushed Peanuts, Coconut, Barley Flour, Sugar, Hydrogenated Palm Kernel Oil, Soy Lecithin, Vanilla, Dried Whey, Rice Protein Concentrate, Gum Arabic, Maltodextrin, Added Color (Iron Oxide, Red Cabbage Juice, Annatto Extract, Beet Juice Concentrate, Riboflavin), Citric Acid, Ascorbic Acid, Calcium Carbonate, Sodium Carbonate, Potassium Hydroxide.